About Us
We are human beings
we are rows of vines that
quietly follow the ebb and
flow of nature.
Season after season,
year after year.

Essentiae liqueurs are the result of a search for traditional recipes and formulas handed down through the generations. Quality and love for authenticity are the principles for the creation of each product.  Diego Bosoni and Fiorella Stoppa personally take care of the creation of each liqueur.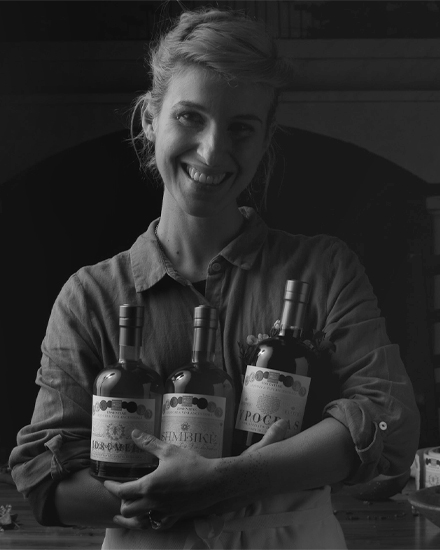 Our philosophy
Ancient recipes stemming from ancient Ligurian and Mediterranean tradition Fruit, spices and seasonal ingredients from local gardens and orchards Regional experience and passion
This is the foundation of our liqueurs and the philosophy of our work.
Essentiae is an artisan workshop located in Castelnuovo Magra in the Colli di Luni. Its history is strongly linked to the sensitivity and experience of Fiorella Stoppa and the enthusiasm and research of Diego Bosoni. The ingredients  are harvested following the rhythms of nature, when the carefully selected fruit has matured. All stages of processing, from infusion to packaging, are carried out by hand. No addition of artificial coloring, chemical essences or preservatives. No invasive intervention by man and technology. Our concept is to create an authentic product, unique and capable of communicating much more than just the flavor.

One territory, many perpsectives
On the border between Tuscany and Liguria, the lands of Ortonovo and Castelnuovo Magra in Lunae extend from hills that gently slope from the Apuan Alps to the Ligurian Sea. The privileged position of these lands offers them a unique microclimate; rcreated by the sea breeze, sheltered from cold winds, thanks to the embrace of the mountains behind, and characterized by a good temperature range between day and night. In these lands there are various fruit trees, medicinal herbs and berries that were already used in the Middle Ages to make liqueurs with healing purposes. The use of these plant components in infusions and other therapeutic drinks dates back to even earlier times. In 177 BC, on the last strip of Liguria at the border with Tuscany, stood Luni, an ancient Roman city, rich and shining with white marble, an crucial port, a place of meetings between peoples, of economic and cultural exchanges. It was here that the Romans, meeting other populations, learned about natural medicine and the art of making liqueurs from wild herbs and berries. These elixirs were consumed to heal body and soul, often making use of the fruits they discovered on their travels across the Mediterranean. From this place, from its history and its traditions, our liqueur laboratory is born.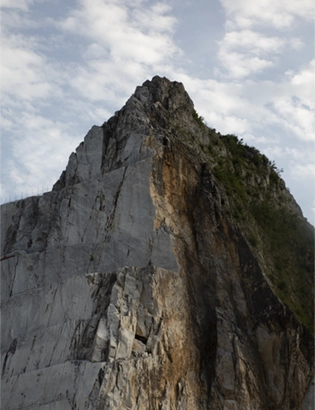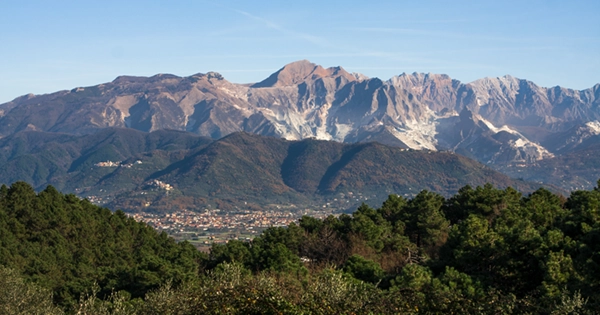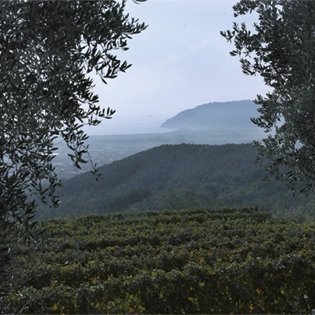 We follow the calm ebb and flow of nature, everything occurring step by step.

Living Essentiae
Our liqueurs are taken from original recipes that provided a balance of flavors and aromas to give pleasure and harmony on the palate. At the end of the meal, when tasted alone, they reveal themselves in all their unique  essence and originality. When used in the world of quality mixology, they reveal the their versatility and agility in combination. Our liqueurs are ideal as a solo tipple and as an aromatic boost in new cocktails and great classics. They often inspire the creativity of chefs and gourmets, becoming ingredients in high quality dishes.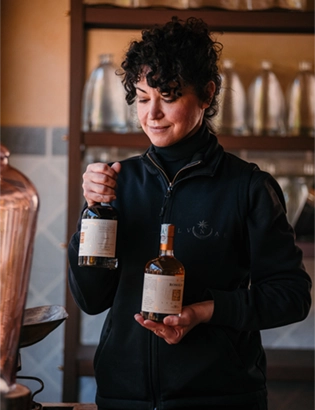 Recipes combining actions and words, dictated by the nature of our land.